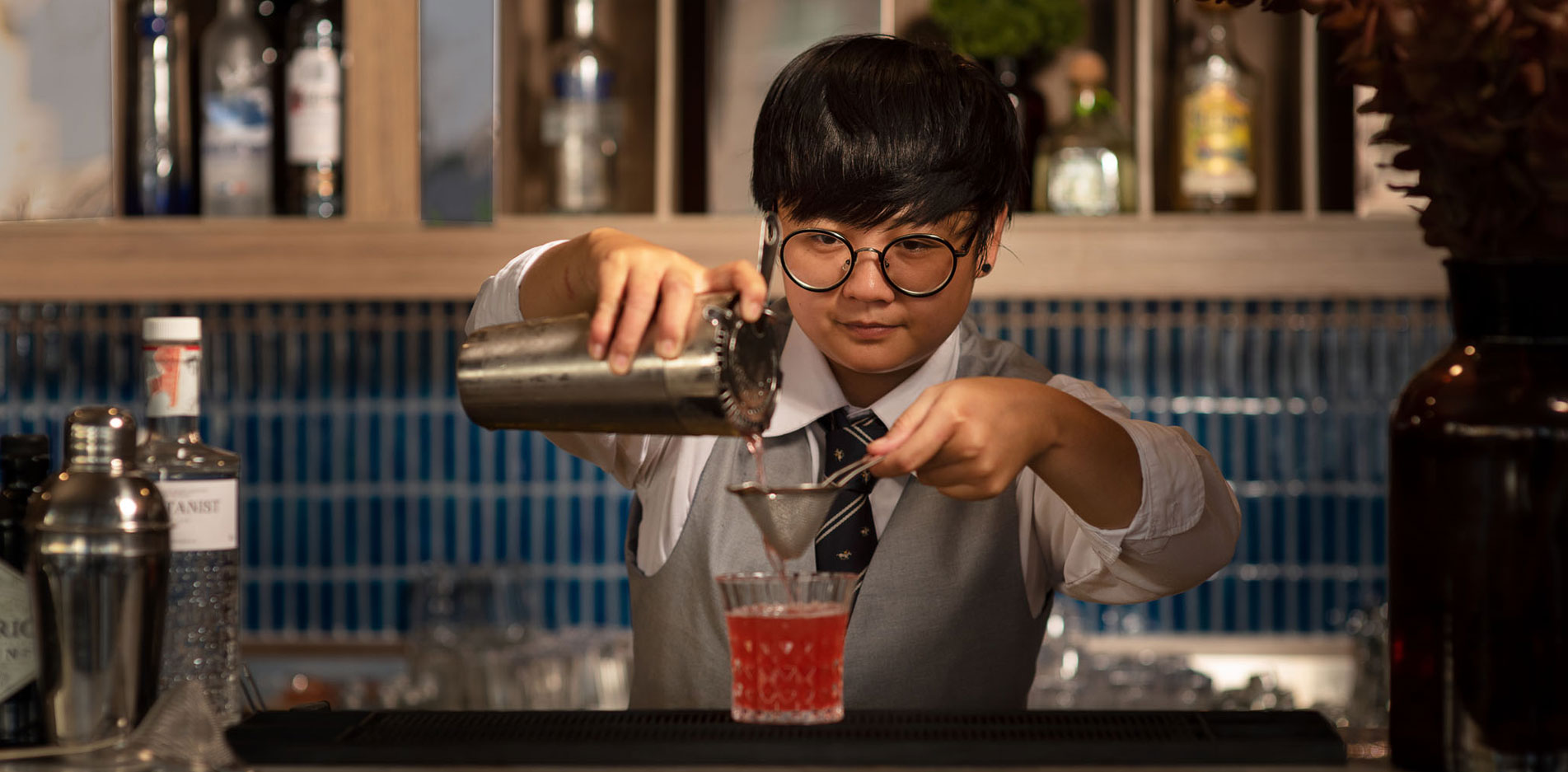 BOOK DIRECT FOR BENEFITS
Book on official website and get exclusive rates, special packages and additional perks.
ROOFTOP THAI
RESTAURANT & BAR
Our rooftop restaurant and bar called "Thai me up" is located on the 9th Floor of the hotel. It not only offers lip smacking Thai fusion food but while you savour the food and sip some drinks you can see the best skyline views of Bangkok.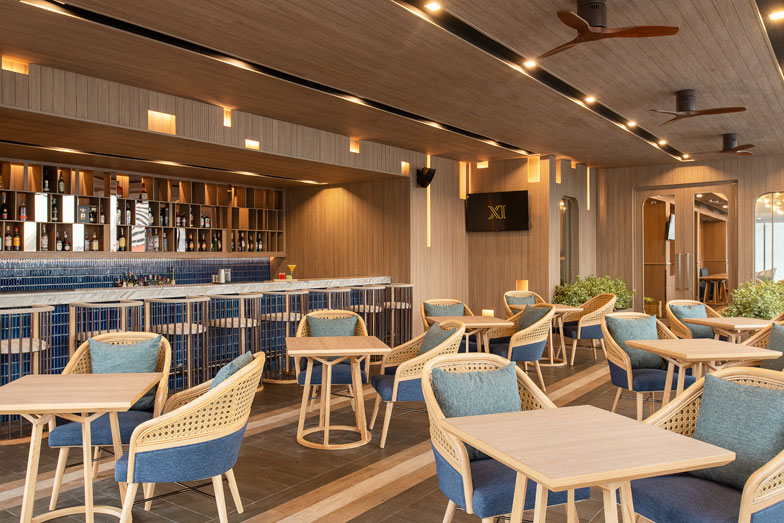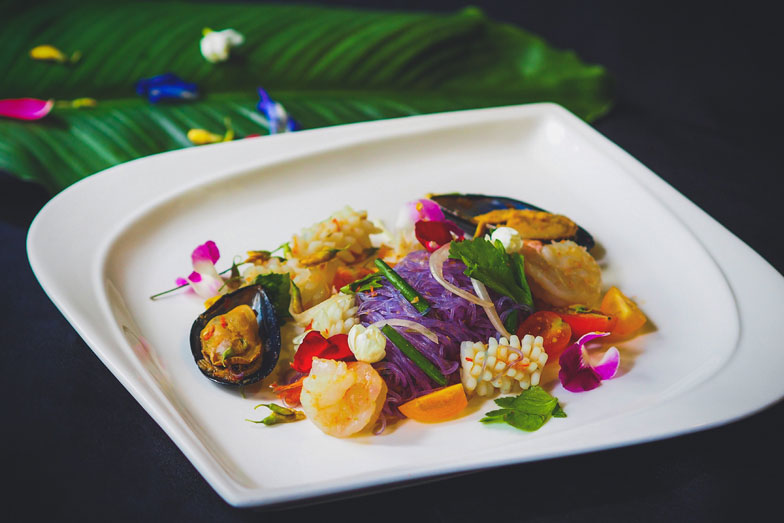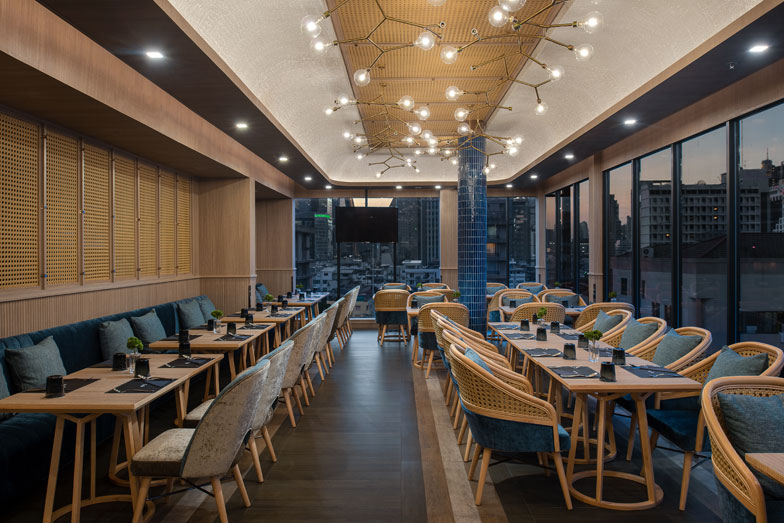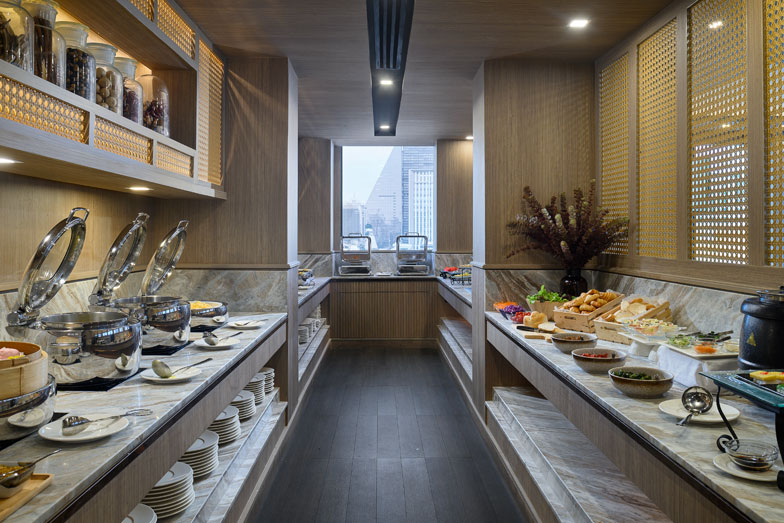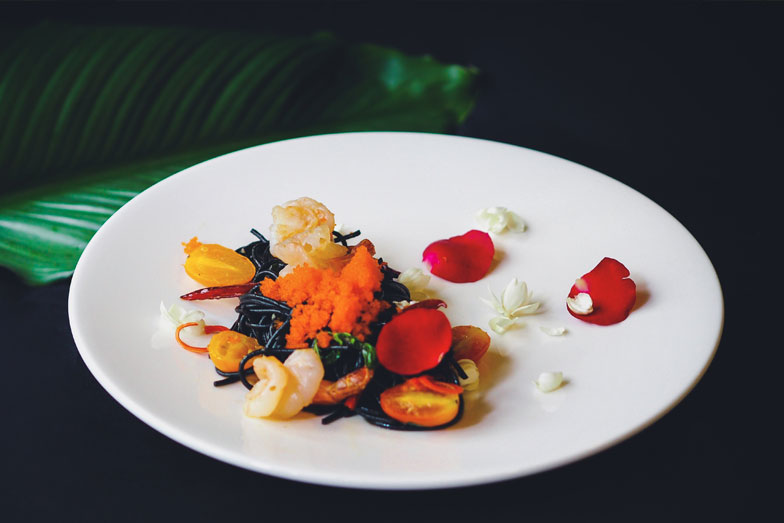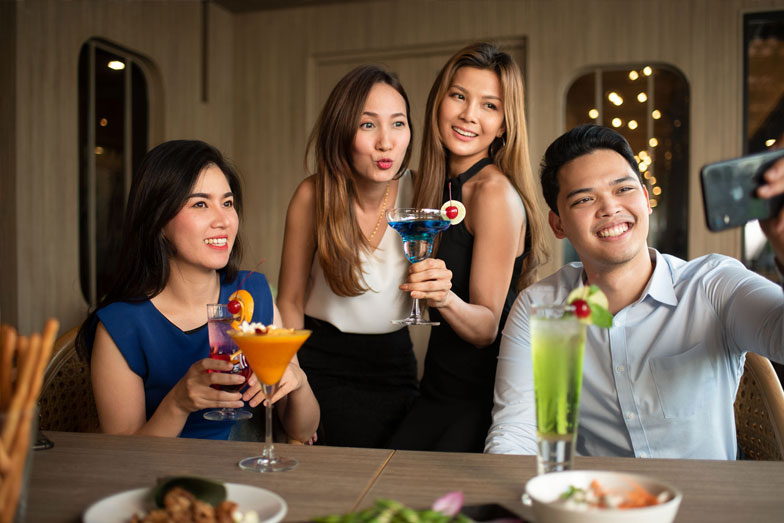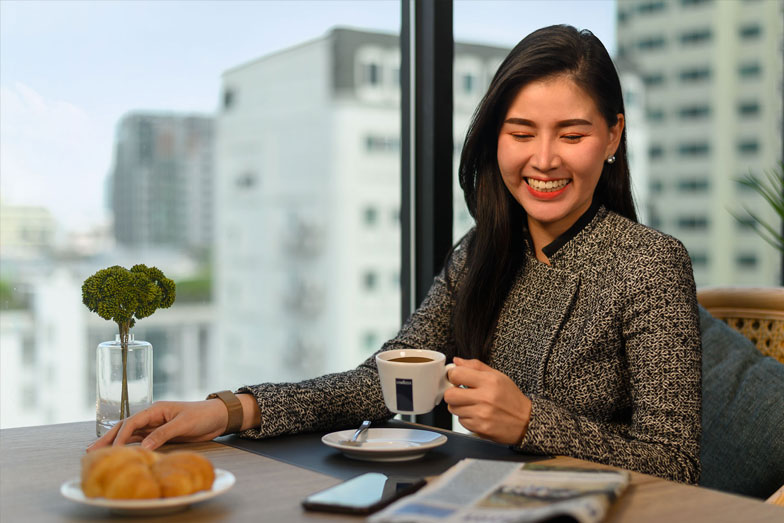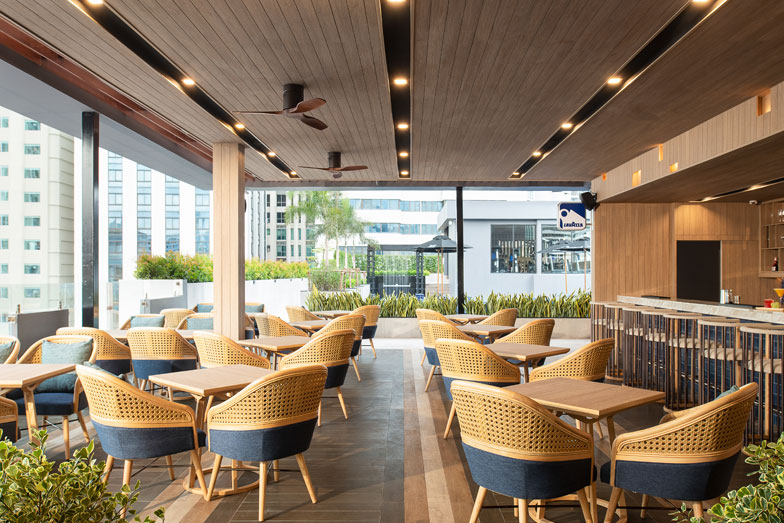 Thai Me Up
Thai Me Up rooftop Restaurant & Bar offers an enchanting backdrop of lush greenery and bamboo which evokes feelings of being at a serene tropical paradise beach bar. No matter what time of day you visit, Thai Me Up's selections of refreshing libations and sumptuous dishes are not to be missed. Breakfast is served in this restaurant and then offers all day dining. Evenings are best for dinners with skyline views of the city while the sun sets.
Buffet Breakfast starts from Mon-Fri: 6.30 AM -10.30 AM, Sat & Sun: 6:30 AM to 11:00 AM (local time)
A La Carte starts from 11 AM – 10 PM
For Reservation, please call 02 080 3145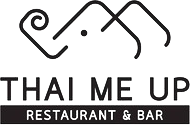 Meet The Chef
Meet Chef Alongkot Chiemoranphong, or Chef Khing our Head Chef who is just 27 years old but brings his talent and zest to inspire new Thai fusions dishes at Thai Me Up Restaurant & Bar.
Graduated in culinary from Dusit Thani College this young talent is passionate about cooking and delivers lip-smacking local dishes with a twist.
He believes that Thai food has a big history and some local dishes have lost their touch in recent times so he recreates these local food items which have long lost its identity.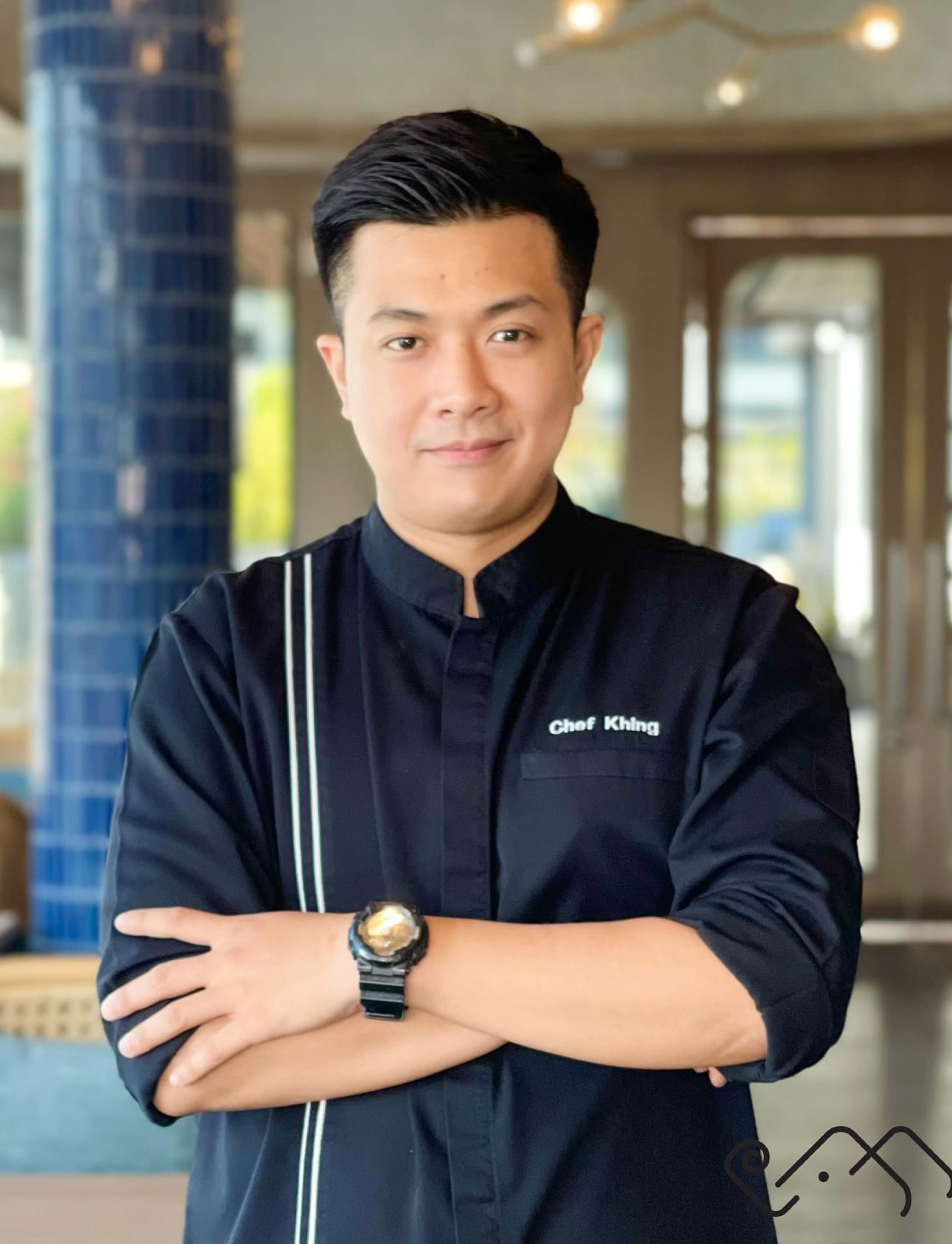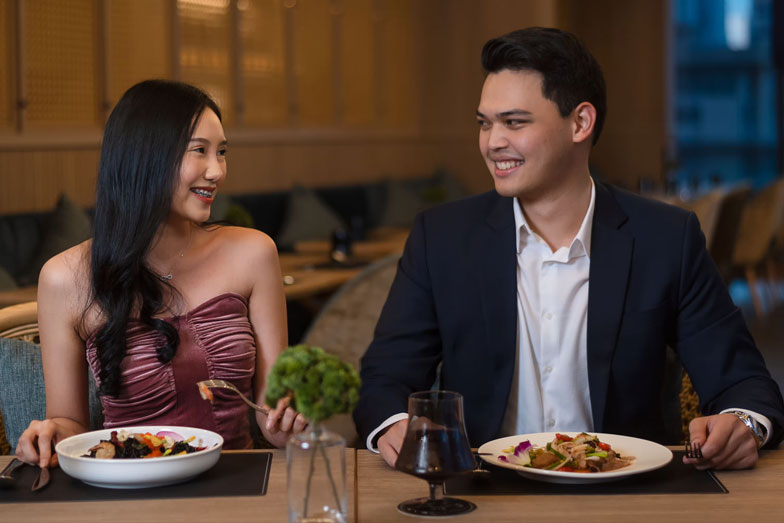 Indoor Restaurant
The restaurant specializes in Thai fusion and Asian fusion cuisine, delivering exotic and traditional dishes with a modern, international twist. Featuring plenty to please even the most sophisticated palates, our inspired selection of meals will delight your senses.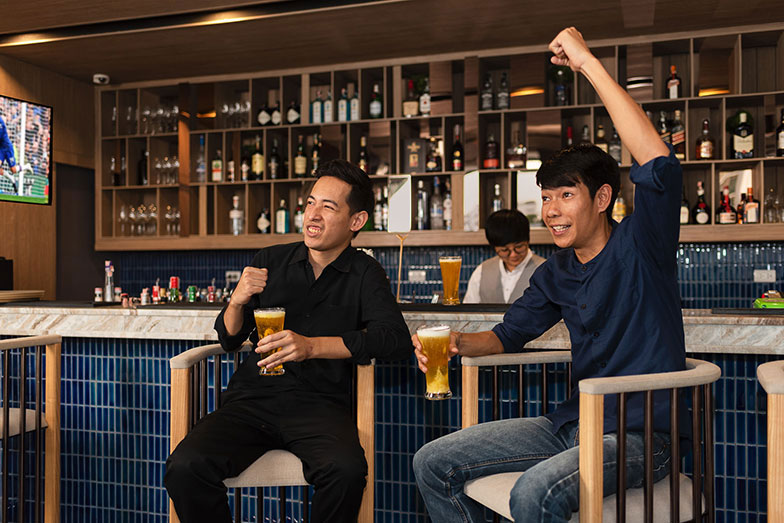 Outdoor Bar
Live HD sports are available on our large flat-screen TVs. Lavazza coffee is served throughout the restaurant's opening hours, while the outdoor bar has a dedicated bartender to ensure you are always mere moments away from pure refreshment.