Eleven Hotel Bangkok warmly welcomes the first guest from the United States of America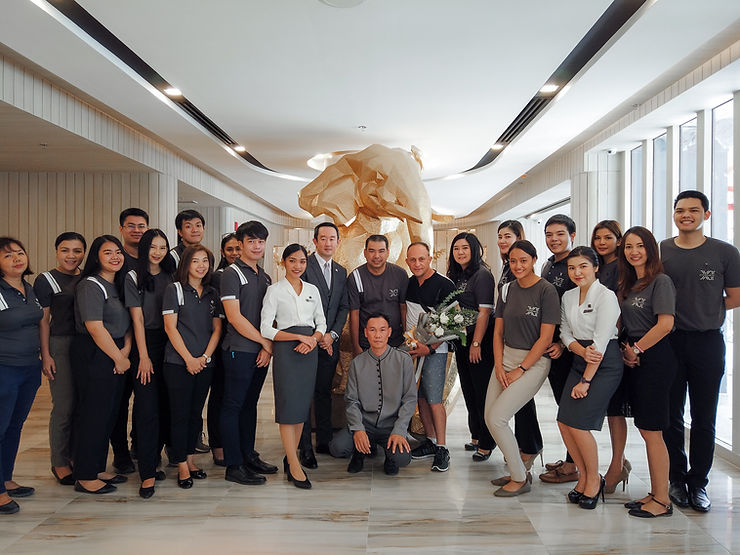 The newly opened hotel in Sukhumvit, Eleven Hotel Bangkok, led by Khun Thitichai Intarasirisawat (row 2, 4th person from left), General Manager together with associates gave a very warm welcome with a flower bouquet to the first guest, Mr. Moris Musharbash (row 2, 6th person from left) from the United States of America at the hotel lobby and elephant statue.
"It is my honor to become the first guest of the hotel. I can feel the touching customer service from staffs and the readiness of hotel operations. I also would like to thanks the management team and associates for this wonderful welcome." said Mr. Musharbash.
Eleven Hotel Bangkok is officially open and ready to welcome all guests from around the world.
For hotel inquiries, guests can easily check out our promotions and book us online from the hotel website; www.elevenbangkok.com
For more information about Eleven Hotel Bangkok, visit;
Website: www.elevenbangkok.com
Facebook: www.facebook.com/11hotelbangkok
Instagram: www.instagram.com/11hotelbangkok